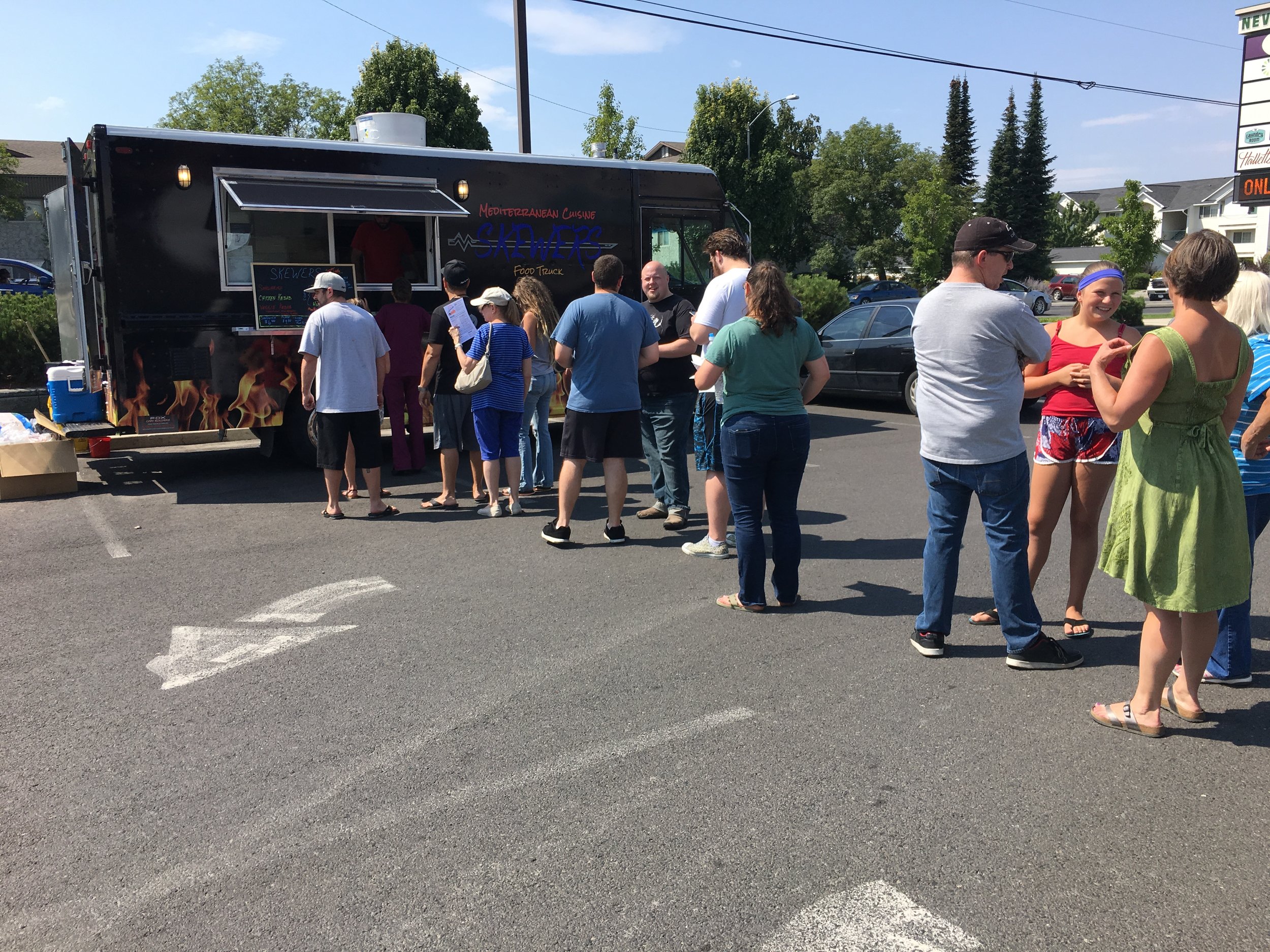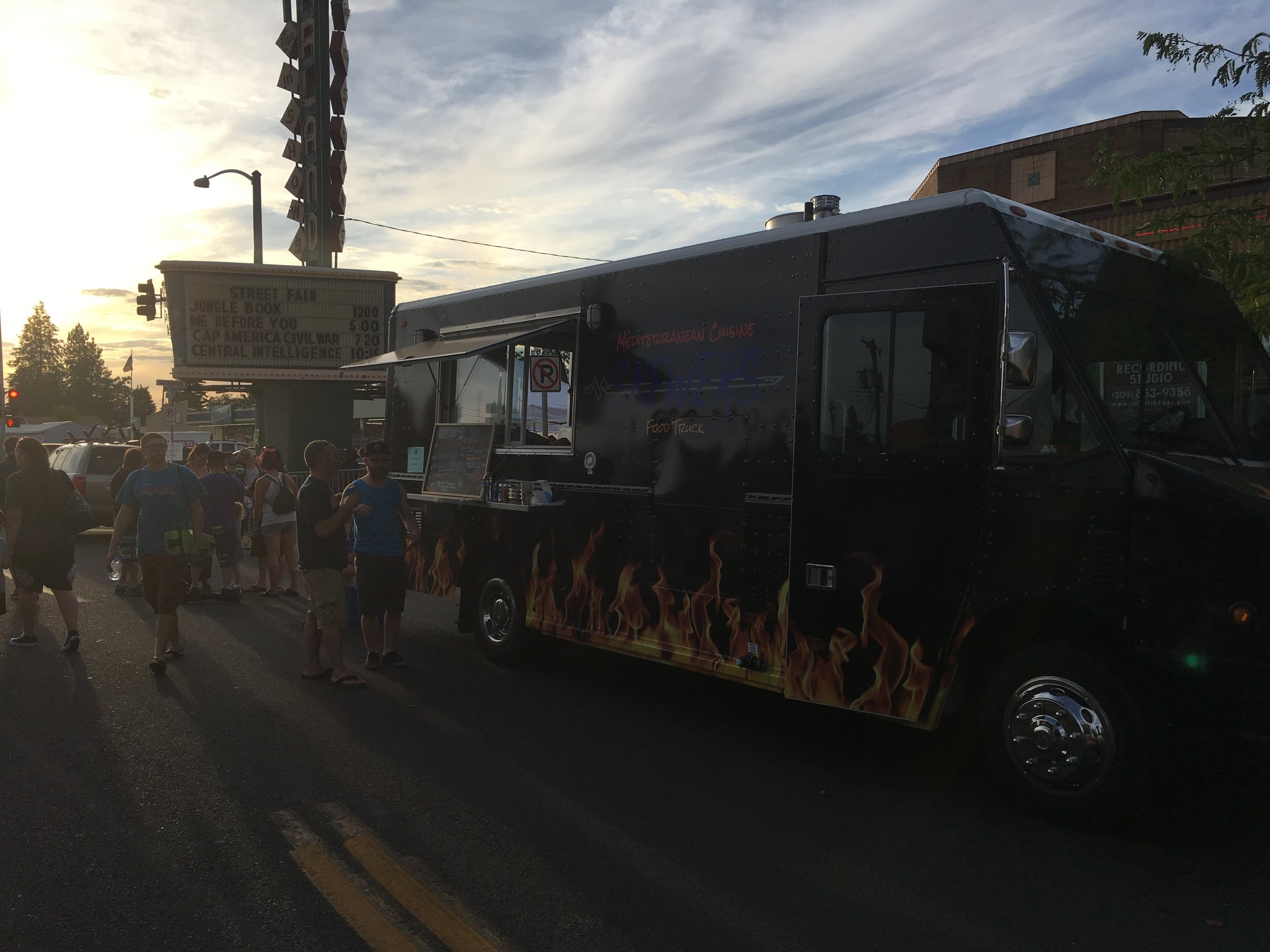 Their story
The Skewers Food Truck is Spokane's only choice for authentic Mediterranean street food. We bring all the classics to one truck: Shawarma, Kebab, and Falafel, along with numerous other sides. The vision for Skewers began when I moved to Spokane and felt a void in my life and in Spokane's food scene. After much time cooking for friends and improving my skills, it was time to share with Spokane what we've been missing all along!
We're so excited that now #SpokaneHasShawarma. We use this hashtag all the time, so will you after you try it and realize what we've been missing this whole time!
The healthy Mediterranean diet is full of flavor. Everything on the truck is fresh! Everything is made from scratch! Everything is as traditional and as authentic as we can make it while satisfying Spokane's taste buds! You'll taste the difference! Give us a try!